New Year Greetings from ACMES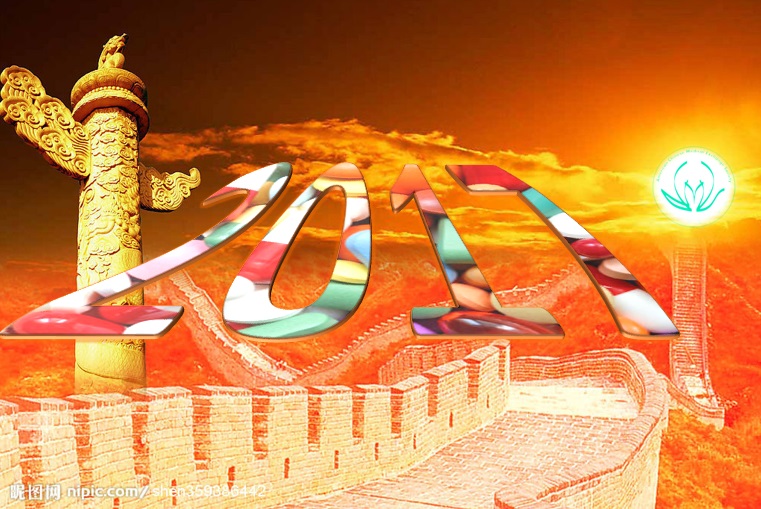 Dear ACMES members and friends:
As the New Year 2017 approaches, we'd like to take a moment to sincerely thank you for all your great support and contribution to ACMES.
2016 has been a fruitful year for ACMES. Our English journal NAJMS (najms.net, najms.com) and our Chinese journal NAJMH (najmh.org, najmh.net) have both made their 8th year adventures! With increased popularity and impact academically and socially worldwide, we have successfully published 33 issues and 300 peer review articles at NAJMS, 51 issues and 800 health educational articles at NAJMH as today!
Our Institute To Cure Autism (tocureautism.org) successfully organized delegation of Harvard autism expert delegation and co-organized Shenzhen international Summit on Autism 10/22-23/2016 at Shenzhen, China, attracted 500 attendees; Jiangzhe Autism Forum 10/24/16 at Hangzhou, China, had more than 200 special education teachers and school principals attended the forum; Round table discussion meeting in Shanghai Mental Health Center on 10/25/2016, and Beijing University Autism Forum in Beijing, China 10/26-27,2016 and had 400 attendees, Guangzhou International Rehab Forum 3/26/2016, Shenzhen Autism forum 3/29/2016, Dalian Medical University Primary Care Forum 4/1/16, ACMES also sponsored and supported Body Brain Resilience Center.
We have also successfully hosted and organized ACMES annual conference at BIDMC, Harvard on 11/12/2016 and ACMES Spring Academic Conference on 4/30/16, covered new advance on Cardiovascular diseases, Obesity and diabetes, hepatitis, depression, autism, stroke, and common medical issues, legal issues, management, and medical career development, and more than 5 educational seminars or CME through the year, attracted hundreds of physicians and medical researchers to attend. We co-organized 3 month Medical Advancement Program for Chinese Physicians, total 11 physicians with different specialties and from different hospitals of Shenzhen from 3/1/2016 to 5/31/2016 and another two physicians from Shenzhen for 2 month observership 5/10/2016-7/9/2016, and co-organized Hospital Management Advancement Program for 25 Chinese hospital CEOs and 7 healthcare leaders from 10 provinces, China 11/9-11, 2016, the lecturers are from senior management team and leading experts from Harvard Medical School and affiliated hospitals. We co-hosted Shenzhen Maternity & Child Healthcare Hospital Delegation led by its CEO Dr. Jilong Yao on 1/20/16, Shandong Medical University delegation led by Dr. Zijiang Chen on 4/5-8, 2016, and delegations from Suzhou, Dalian, Yunan, Beijing and Shanghai.
We had Community affair /free care consultation events, we offered educational seminar and free consultation at New England Professional Chinese New Year Gala 2/13/2016, co-organized monthly autism parent support group or workshops and co-organized autism community lecture on 4/10/16 and autism benefit concert "Let's music talk" on 5/15/2016 with young pianist Victor Li raised $2400 funds for autism programs, 3/5/2016, ACMES team attended 2016 community conference organized by Federation for children with special needs at World Trade Center of Boston. These events attracted hundreds of healthcare professionals and general public with increased awareness and reputation in our community and beyond. We will continue our effort together to accomplish more in 2017!
We would like to sincerely thank our executive committee members, project leaders, event coordinators, our editorial board, reviewers, consultants/advisors, editing staffs, our sponsors and supporters, our volunteers and many others behind, who contributed their countless and valuable time, talent, and expertise, and sacrificed their family life and personal leisure, with shared mission to serve our community better. Your great contributions and devotion are deeply appreciated!
We are looking forward to working together with you in 2017 to continue our endeavor to better serve our community, bridge US and China medical exchange, improve healthcare delivery and mutual learning, also share our love and spirit, together we can and together we will make difference! Wishing you and your families a wonderful holiday season, happy and healthy New Year!
Best regards,
Xuejun Kong, MD, President, ACMES
On behalf of ACMES executive committee/Board of Directors