ACMES Annual Executive Committee Meeting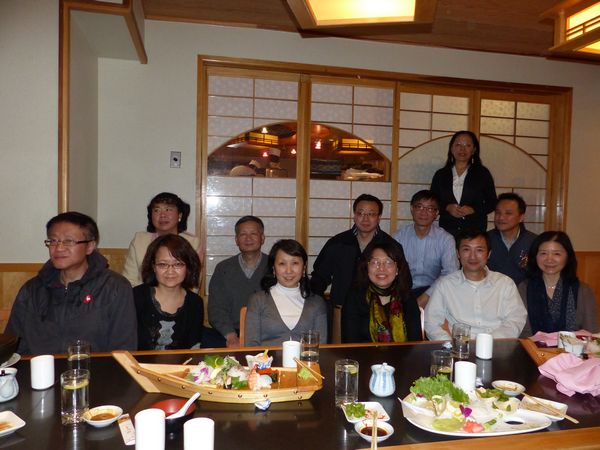 American Chinese Medical Exchange Society (ACMES) held its annual executive committee meeting on Dec.6th 2014, celebrate 2014 achievement and make plan for 2015.
2014 has been a successful year for ACMES, have successfully hosted and organized about 10 educational seminars including 2 international conferences, free medical consultation to public, "Spring love for Autism" benefit concert and Art exhibition for autism, to promote medical education and Asian health, attracted hundreds of healthcare professional participants with increased awareness and reputation in our community and beyond; built autism international forum and also co-organized "2014 Biomedical Summit" at Beijing; Its English journal NAJMS (www.najms.net) has published 4 special issues with near 50 peer review articles and Chinese journal NAJMH (www.najmh.org) has published more than hundred health educational articles in 2014, both journals celebrated their six year birthday in 2014, made total 25 issues of NAJMS and 40 issues of NAJMH, with increased popularity and impact academically and socially in North America, China and beyond. The Institute to cure Autism (www.tocureautism.org ) has been under ACMES with focus on using newest advances to study and treat autism. ACMES also helps medical students and fellows for their professional development and career path, also help visiting scholars and physicians from China clinically and academically, will commit to help international consultation for patients from China. ACMES will continue its effort to accomplish more in 2015, plan to hold autism international conference in shen zhen, China in August 2015 and annual conference in November 2015.
The highlight of this meeting is the leadership award presented to ACMES president Dr.Xuejun Kong by ACMES board, thankful to her great contribution to Asian community over the last 6 years.
The attendees are including Dr. Lucy Chen, Jianren Mao, Zhao Liu, Gary Lu, Le Min, Chunqiu Hou, Jianghe Niu, Zhaoxi Wang, Ping Lu, Ning Zhou, Jenny Li, etc.